San Antonio Photo Booth Rental
Create an element of excitement at your next event with a Keshot photo booth rental. Our booths have instant virtual costumes that will delight your guests and ensure that they have a grand time in the historic city of San Antonio.
In addition to the fun features involved in our booths, you can add a feeling of exclusiveness to your event by adding our Keshot Paparazzi feature and have a professional photographer document your event as well.
Request a quote today for a San Antonio photo booth rental!
How to ensure that your event is a success.
There is nothing more embarrassing than organizing an event that turns out to be an absolute disaster. It can be a big blow to your pride and self-esteem to become associated with a flop of a party. Furthermore, it can be quite damaging to your reputation when your event does not turn out to be successful. In this chapter, we will look at ways to make your event an absolute success including information on the planning process and how to be a great host or hostess.
How to make your special event a resounding success?
So, you are planning on throwing an event for a special occasion and you are already stressing out over whether or not it will be a success or an embarrassing fiasco. Well, don't start hyperventilating into a brown paperback yet, because we will share with you some key ideas that can guarantee that your event is memorable as well as successful.
There are arrays of different elements or factors that can play a part in whether or not your event is a success, but before you begin anything to do with this event, make sure to read these helpful and constructive ideas:
Number 1: And first there was the plan
Planning is integral to the success of an event. You cannot just jump in and flounder around without having any idea of what needs to be done. It is rather important that you thoroughly think things through first. Sit down with a notebook and first write down what your optimal or perfect event would resemble as well as the end goals.
Then write down the absolute worst things that could occur at this event, for example, a caterer not turning up or that it rains when your event is supposed to be held outside. The perfect scenario list will be what you work hard to assemble into reality.
The horrific disaster page is where you will start acting in a constructive manner and have a plan in mind for "what if". For example, what if your event is outside and there is a chance of rain? Then, you will need a plan for how to make it so no one gets wet. One solution could be that you could decide to set up a covered area or have an event tent on standby to be set up if it actually does rain. Plan for the disasters or the worst case scenarios and have measures in place that will combat them.
All this planning should not be done on one sheet of loose paper that could get lost. You need to stay organized at all times during this planning stage, or for that matter, during the whole event making process. You don't want to put vital information about your event on paper that could be thrown away by accident or left at the coffee shop.
The best place to list all of the important event planning information is in a secure diary, binder, or digitally in a cloud storage system that can be accessed from anywhere on a digital device. Organizing the plan could be taken one step further by having one section in your binder for each event subtopic, clearly labeled such as, "Entertainment", "Catering" and "Venue". Planning an event is a big project and the worst thing that you could do is become disorganized.
Number 2: The organizing
Once you have your planning binder in order, it is time to start actually organizing the event. One of the first things you need to take care of is choosing an appropriate venue. This venue should be clean, especially the restrooms because no one likes dirty toilet facilities at an event. It really reflects badly on you. The venue should be an appropriate size to fit your guest list numbers.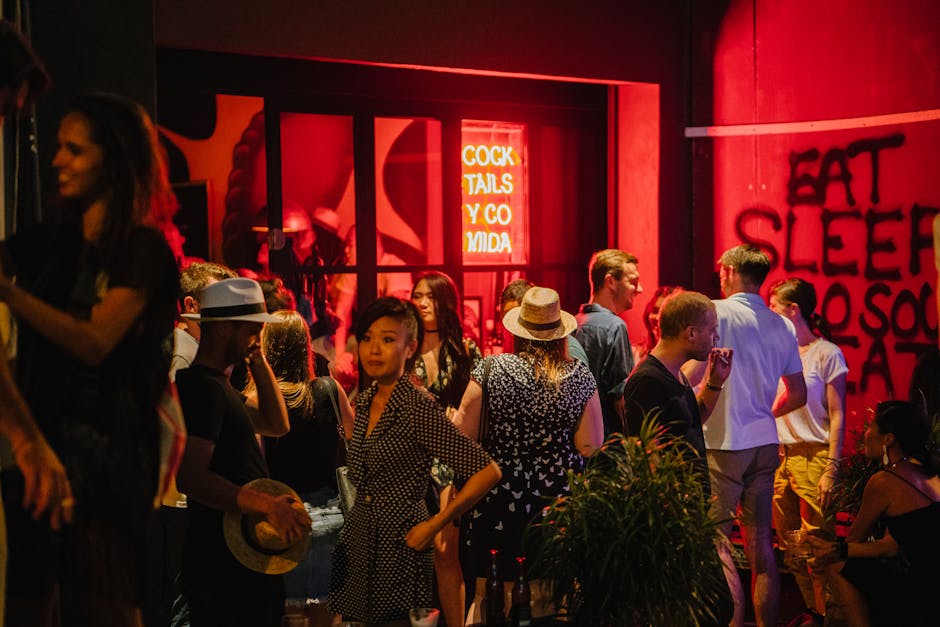 It should not be so shoebox small that guests feel cramped and hot, nor cavernously large where the unused space is so great that the event feels under-attended. Finally, this venue should be easy to access. You don't really want your guests to have to tramp through miles of forest before they can get to your event (unless it is a hiking convention, of course!), or if your event will be attended by mostly the elderly, you do not want them to have to climb flights and flights of stairs.
Once the venue has been decided upon, it is time to get into the nuts and bolts of this event — the integral components. First, decide if you want your event to have a certain theme. If you do wish for a theme, it is best to be classy or original, not cheesy and overdone. Think about the tone or mood you wish to set for this event and pick a theme accordingly. A wedding should probably not have an 80s theme; well, you could but be ready for a night of poufy hairstyles, terrible makeup and terrifying clothes in every picture; can you say sequins?!
After opting on a certain theme or deciding upon not having a theme, it is time to think about everyone's favorite aspect of an event–the food and beverages. No one wants to go to a party or event where they serve horrible tasting food and warm, flat drinks. People love food and they love to drink; take away these elements to your party and you may have some pretty disgruntled guests.
Dry chicken, a cake with a bland flavor and no alcohol may just cause guests to leave early, so be sure to decide upon a great caterer and have a bar that serves drinks. If drinking alcohol is against your attendees' religion or beliefs, a signature punch, sparkling cider, coffee, tea, and a broad selection of various sodas will satisfy your guests. When picking a caterer, sample their food and pick one that makes your taste buds very happy.
You will also need to keep your guests entertained. We don't want boredom to set in so make sure you hire a band, singer and/or DJ to keep the mood energetic. You might even hire secondary entertainment such a roaming magician or performance artist to keep guests happy. If your event is for raising money for a worthy cause, make sure that you inform your guests of the purpose of your function and the value of a donation for the cause before and during the event.
An announcer or MC will need to be hired for such an event if you are unable to tackle the job. You might look into any celebrity (local or not) who also supports the charity or cause whom you can invite, because you might be able to surprise your attendees with a celebrity guest appearance or even celebrity MC for the night!
You will properly need to hire staff such as ushers, waiters, servers, bartenders, cleaners and the like, to help everything run smoothly and come off as professional and well-organized. You may also wish to hire a personal assistant or an event planner during this stressful and busy time.
Request a quote today and we will give you our pricing deck within minutes. If you have any questions, you can always call us at ☎ 702-819-9618
Keshot
702-819-9618