Discover & Rent A Photo Booth in Washington DC
Hosting an event in the capital city of the United States of America is a big deal and a good way to make sure that your guests are as hyped as you are to be there is to get them involved in a state-of-the-art Keshot photo booth! Some of the features that our Keshot Washington DC photo booth rental includes are:
Videos
Virtual costumes
Real-time photo collages
Animated GIF photos
And much more!
Be sure to find out more about our Washington DC rentals by requesting a quote today!
Qualities of a Successful Event Planner
To develop a career in event planning, you need to have some special qualities that may not be so important in other career paths or jobs.
Creativity
Creativity is an absolute must; you must be a creative person who is capable of working wonders with crazy ideas and wacky hunches. There are very few things to actually learn in event planning; rather, the maximum of your talent and skill needs to come from you.
Event planning is all about visualization and imagination. A successful event planner should have the skill to create an event that is extraordinary in every way because they have used their own creativity in the process. Your unique creativity and your style are what will set you apart from other event planners around you and bring potential clients to you.
Ability to Listen
You must remember that you are only planning an event to celebrate a milestone in someone else's life, and it is their preferences and their choices that should be more important to you. You are making their dream wedding, or their dream birthday party come alive with your hard work and creative ideas.
This is only possible when the planner understands the clients' needs more than the clients themselves – and therein lies the making of a successful planner. In order to run a renowned and successful event planning business, you need to understand exactly how your client is visualizing their special day and work hard to make their dreams come true within their budget, time and limitations. This requires for you to have a keen ability to really listen to your client so that you can organize the events exactly as your client wants you to.
Organization Skill
Another very important characteristic in an event planner – a keen ability to be organized themselves and to keep everything and everybody around them organized too. Any event is a combination of thousands of big and small factors; from the location to the catering, the photographers to the party favors, and the servers to the parking – everything falls under the jurisdiction of the event planner.
Chaos and disorganization should not even be an option for an event manager, and it is of the utmost importance that they are themselves calm and controlled so that they can keep everything around them structured too.
As an event planner, your every action and thought should be prearranged and well-organized. To be successful in this field, you need to plan every single step of your events perfectly and before; your timing should be flawless, and your ability to predict incidents extraordinary.
Forward Thinking
Since there are literally thousands of aspects of a single event, there are also a thousand things that can go wrong. The floral arrangements can go missing, the cake can go bad, the bride can run away, the weather can go bad suddenly – there is really no limit to the disasters that can befall your perfectly thought out plans.
Therefore, forward-thinking, aka, prepared to face the worst – is another great characteristic of a good event planner. You need to be prepared that any of your hundreds of preparations can turn on you in a matter of seconds and so, you need to have as many backup plans as possible. If backup plans are unlikely in the situation. You also need to be able to adapt to the situation, adjust it as much as possible so that nothing goes amiss.
Attention to Details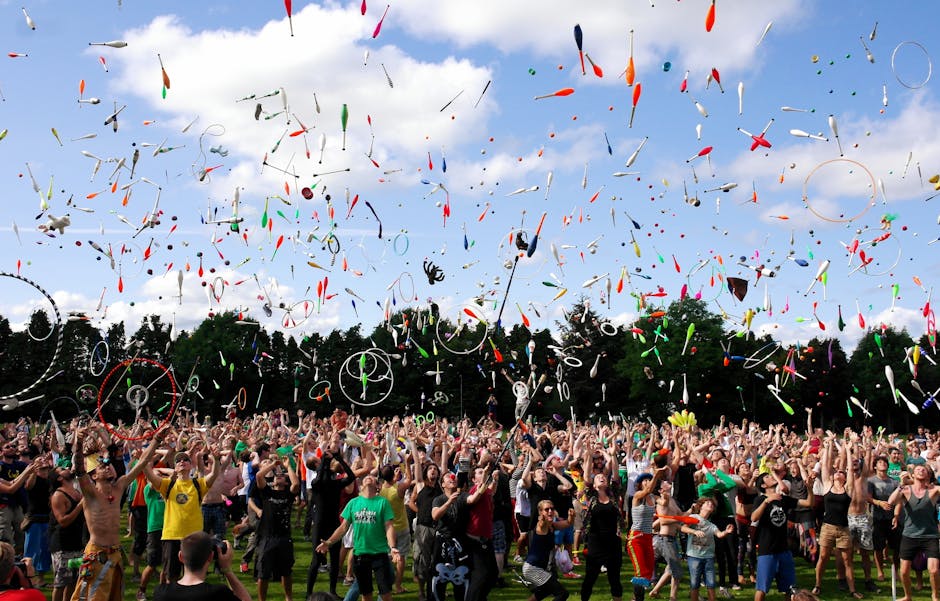 It is the details in an event that can make it unique and memorable for your clients and their guests. A good event planner always needs to focus on the details as much as the big aspects to give the overall event a professional look. Besides, it is the attention to details that can save you from a number of blunders and mistakes in the long run.
Communication Skill
A good event manager needs to be on an excellent communication level, both with their clients and with their other contacts. They must know to share their ideas and their plans openly with the whole team to ensure proper coordination and execution.
A successful event planner will also know how to communicate differently to different members of their groups so that everybody is on the same page regarding the event ahead. It is very important for the whole team to work together that the planner is able to communicate with them well. Otherwise, there is bound to be mishaps since all the members of the team would not be working toward the same goal.
Passion and Patience
And finally, a career in Event management is not a general office desk job. A person needs to put all their concentration, their energy and most importantly, their time in this work in order to be successful. This is not an ordinary job where you get paid a salary for your work; an event planner should wholeheartedly put themselves into each and every one of the jobs in order to build up a name and a reputation.
A career in Event Planning takes dedication and hard work, and it is not possible to succeed in this business if you are not passionate about your work. In every project, there will be numerous bumps and nudges that will be very hard to comprehend and if a person is not dedicated and passionate about their work, it will be very hard for them to be successful in this job.
Request a quote today and we will give you our pricing deck within minutes. If you have any questions, you can always call us at ☎ 702-819-9618

Keshot
3001 Park Center Dr, Alexandria, VA 22302, USA